Os Incoterms® (International Commercial Terms) are a set of internationally recognized rules used worldwide in national and international contracts for the sale of goods.
Incoterms® are intended to define the responsibility of buyers and sellers upon delivery of the product, in accordance with the sales contract. The terms determine the parties' costs and risks.
First published in 1936, the Incoterms® have been helping importers, exporters, lawyers, transporters, insurers and international graduates for over 75 years. They are recognized by UNCITRAL as the global standard for the interpretation of the most common terms in international trade.
Updated every 10 years, the latest version called Incoterms®2020, came into effect on January 1, 2020. All contracts made under the Incoterms® 2010 rules remain valid after 2020.

The Incoterms®2020 rules book can be purchased in two formats:
PDF and print version
It is important to note that an English-Portuguese e-Book version is also on sale at the ICC Global virtual store, but this is the Portuguese version of the publication, thus containing several differences from the Brazilian version.
Also buy by email:
incoterms@iccbrasil.org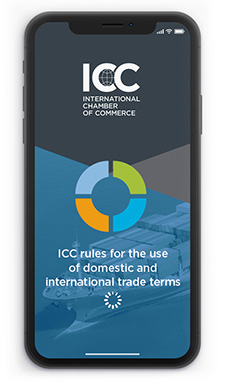 ICC Brasil has held courses on the use of the Incoterms® 2020 rules, which are the only ones certified by the organization in the country. Past editions of the 4-hour course have taken place both in person and virtually and have received an average rating of 9 from participants. The courses are always taught by one of the three specialists involved in Brazilian translation and bring together professionals from different areas of expertise.
To learn more about upcoming classes, contact us at incoterms@iccbrasil.org.
ICC also offers the possibility to carry out exclusive in-company training.